Domaine des Hautes Fagnes, 6-8 May 2019 Register
As a scientist, the outcome of your work is largely evaluated based on the documents you write. Nonetheless, drafting a coherent story to explain your results in a paper or your future plans in a proposal can be daunting and may even despair you at times. Being able to block slots in your agenda to focus only on writing might also be challenging. And when the time comes and you face a white screen, getting started and not procrastinating becomes a last, additional hurdle.
In this bootcamp, we will address and solve all the issues above by offering:
Three days only focused on your writing in the middle of the Belgian Ardennes. Forget about meetings in the middle of the day, colleagues stepping in your office for advice or worrying about what you'll have for lunch. We take care of the logistics and provide a calm environment so that you can focus on what matters.
Directed exercises and guidelines on:

How to structure your document so that your story flows;
Compose an abstract/summary that will captivate your readers;
Set up a procedure for revising your documents;
Improving the quality of writing improves the quality of thought: principles to communicate with clarity;
How not to frustrate yourself when you don't feel like writing: effectively procrastinate.

Personalised coaching sessions to address the particular issues that block you and networking time with other researchers.
The bootcamp is addressed to researchers with different levels of expertise. Young scientists and senior researchers face different types of challenges: we will accommodate the exercises, guidelines and coaching sessions so that whatever your profile, you take the most of it.
Beginner scientists
You started your scientific career not too long ago and you have your first big writing task. Whether it is your first article or report, you face the following problems:
You don't know where to start;
You are blocked or feel it takes a lot of time;
You don't have the complete writing toolbox.
During the writing bootcamp, you will learn very quickly the toolkit and apply the learning outcomes directly with your writing objective in mind.
Intermediate scientists
You already have two to four years experience as a scientist. Yet, you feel you are still missing some tips and tricks to write more effectively. Moreover, you want to set aside a significant block of time to finish or kickstart a big writing task such as a PhD thesis.
Your two main takeaways from the writing bootcamp are
coaching sessions to target your specific challenges;
time and inspiring location to tackle the big task ahead.
Expert scientists
You have already several years of experience as a scientist. You have written several articles, reports or proposals. Your biggest challenge is to dedicate time to your writing task, while all the other tasks are crawling on you.
For you, the writing bootcamp will have a major payoff by
blocking time in your agenda;
setting you in the right conditions for writing;
networking with other senior researchers.
Content
The writing bootcamp is a versatile and flexible seminar. With our help, you pick the activities that match your needs:
toolkit: get the scientific prose under control;
effective writing: be specific, get your message across;
activation exercices: get over blockage;
one-to-one coaching: solve a specific issue.
Along with the lessons, tips, and coaching, we will finish the bootcamp by setting up an ambitious yet achievable writing plan for the coming four weeks. You will jumpstart the habit and spark the passion for writing.
In preparation for this Writing Bootcamp, we are dedicating a series of blog post focused on various aspects of scientific writing, which you can check here.
What did participants like about the training
Good balance between writing/relaxing and discussion sessions.

The combination of training sessions, writing sessions, and coaching.

The variety of methods proposed to prepare and trigger the writing process.

Learning how to structure a document and a paragraph, it's something I never thought about previously. Before the training, I was just writing what I felt sounded well but not how it was efficient.
Overall score given by participants : 3.8/4
Location, date and price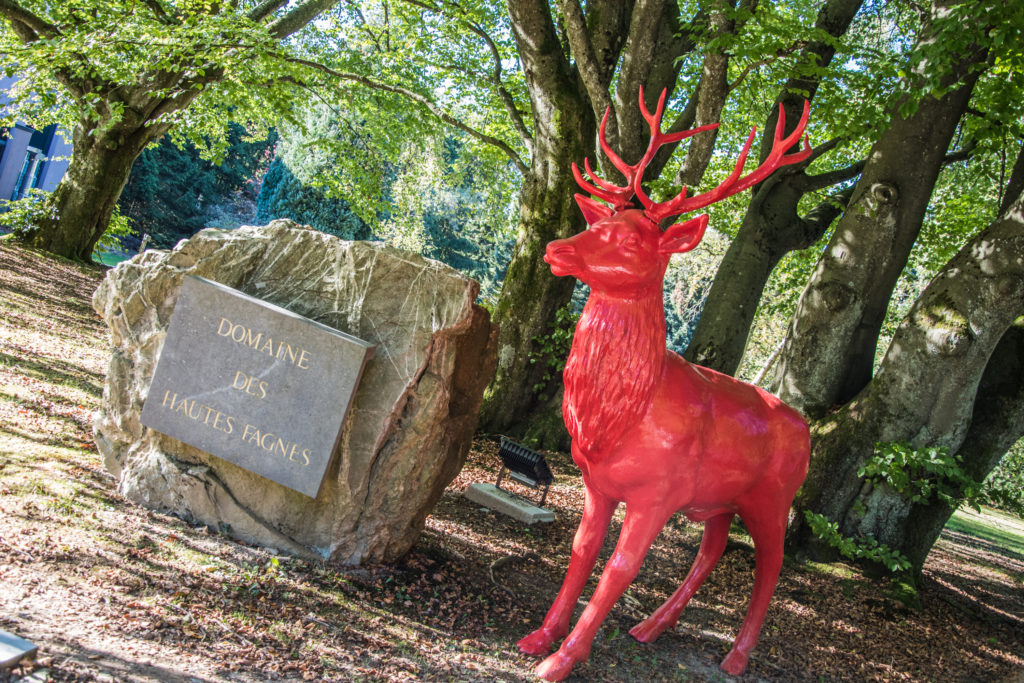 The writing bootcamp will be organised from the 6th to the 8th of May 2019 in Domaine des Hautes Fagnes.
Your registration includes meals, coffee breaks, single room, evening access to the wellness centre and of course all training activities for 950€.
If you are hesitating and would like to have a more detailed programme of this writing bootcamp, please contact us.
Register to the bootcamp